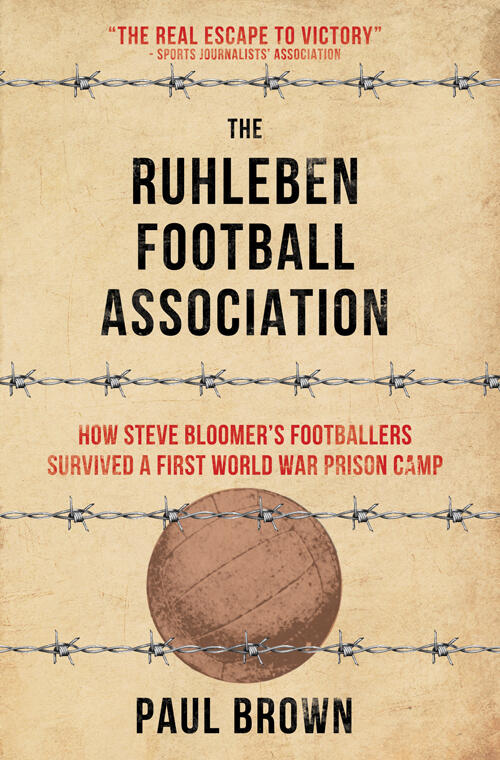 The Ruhleben Football Association
How Steve Bloomer's Footballers Survived a First World War Prison Camp
Paul Brown
---
"The real Escape to Victory."
– Sports Journalists' Association
Imprint: Goal Post
Non-fiction: Football, History, WWI
Paperback, ISBN 9780995541238
Also available as an eBook
---
From the cover
"Myself and many others would not have survived without football" - Steve Bloomer
In 1914, at the outbreak of the First World War, several of Britain's greatest footballers were interned in a brutal prison camp at Ruhleben, near Berlin. Among them was Steve Bloomer, the prolific England striker widely regarded as the best player of his generation. Surrounded by barbed wire and armed guards, living in squalor and on meagre rations, and with their families and freedom far out of reach, Bloomer and the others found salvation in what they knew best – football.They bartered for balls, marked out pitches, and formed the Ruhleben Football Association, organising league and cup competitions involving hundreds of players and watched by thousands of spectators.The conditions at Ruhleben – a former horse racing track – were appalling, with around 4,500 men packed into 11 filthy stables. Food was scarce, the guards were cruel, and the commandant was incompetent. Gradually, though, as the Great War for Civilisation raged around them, Bloomer and his fellow prisoners established some order within the confines of the prison camp.This is the true story of how the prisoners used the game of football to survive, and how some of them used it to escape.
---
Prominent footballers in Ruhleben
Steve Bloomer: England, Derby, Middlesbrough. England's greatest match-winner and the best player of his generation. An inspirational figure in camp. "Myself and many others would not have survived without football."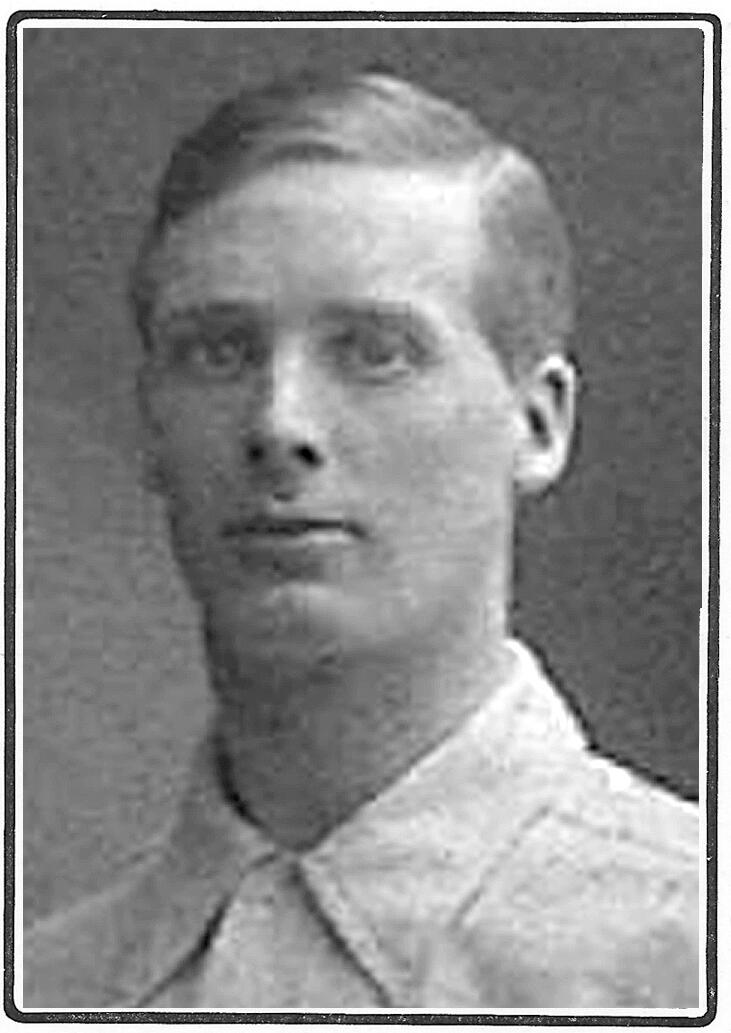 Fred Pentland: England, Blackburn, Middlesbrough, QPR, Brentford, Stoke, Blackpool, Halifax, Small Heath. Innovative winger, pioneering manager. Chairman of Ruhleben FA. "Something was needed to distract our minds. That something was sport."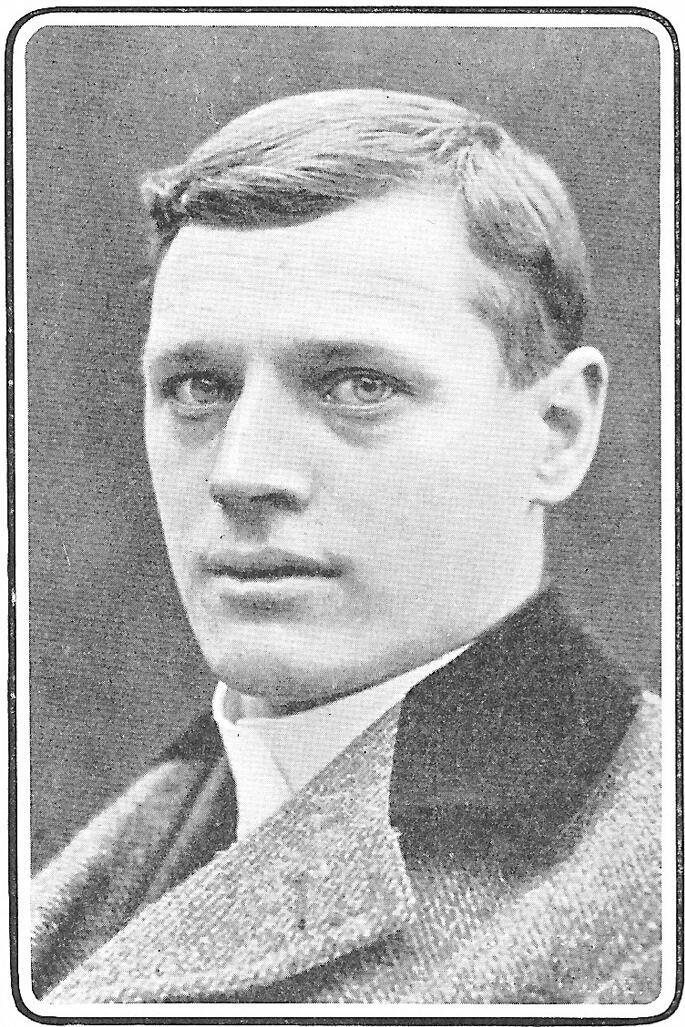 John "Jack" Cameron: Scotland, Everton, Tottenham. Spurs' FA Cup-winning player-manager. Secretary of Ruhleben FA. "Football did the whole camp an enormous amount of good. No other game could have created such interest."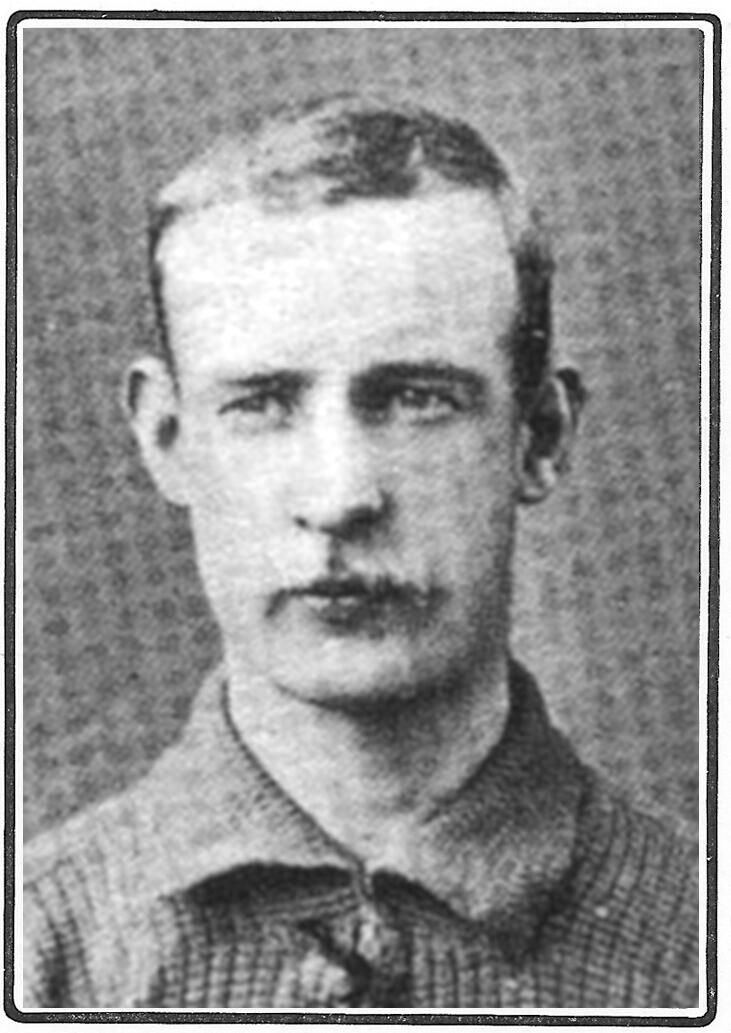 Sam Wolstenholme: England, Everton, Blackburn Rovers, Norwich City. "An intelligent right-half and thinker... agile as a squirrel". Captain of camp league winners. "I don't know what I would have done without football."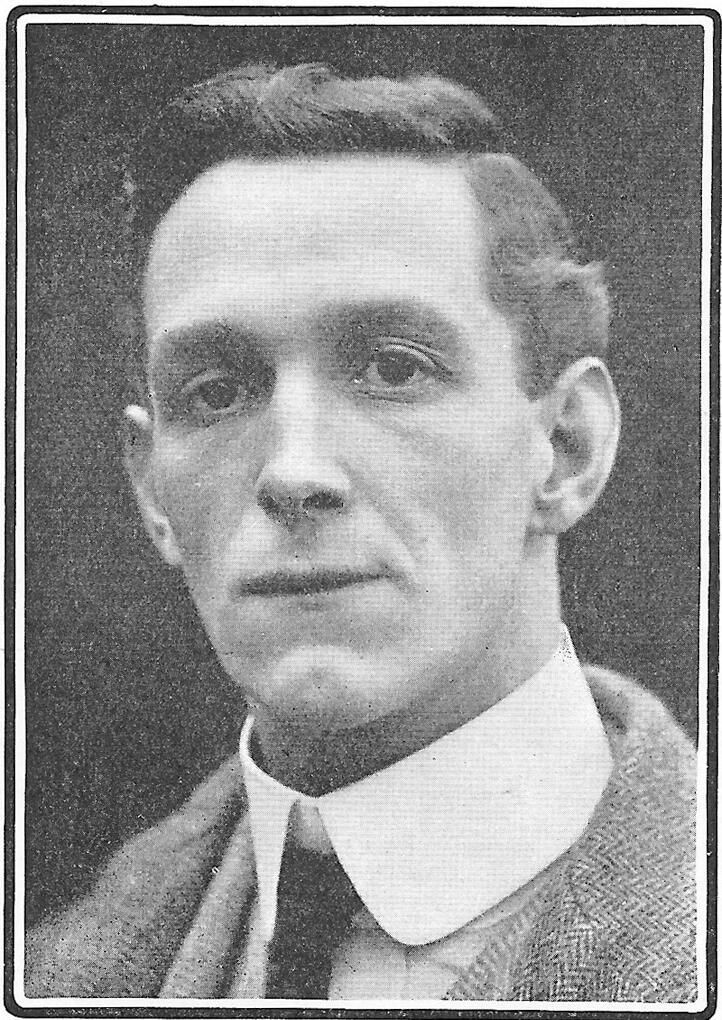 John "Jack" Brearley: Millwall, Middlesbrough, Everton, Spurs, Crystal Palace. England reserve inside forward. Captain of Ruhleben Cup winners Barrack 4. "A quiet, unassuming, thorough sportsman."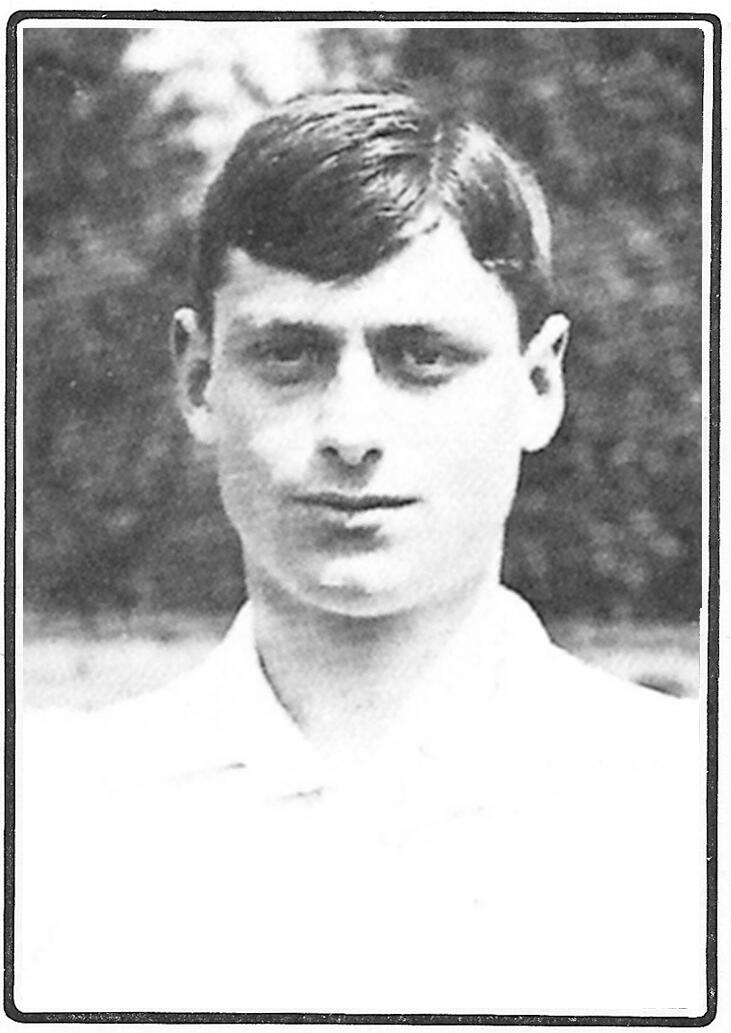 Edwin Dutton: Germany, Newcastle United. German international with British parents. Played for Newcastle on tour. Sourced camp football gear via parents' sports shop. Returned to Newcastle after war. Coached South Shields and Ipswich.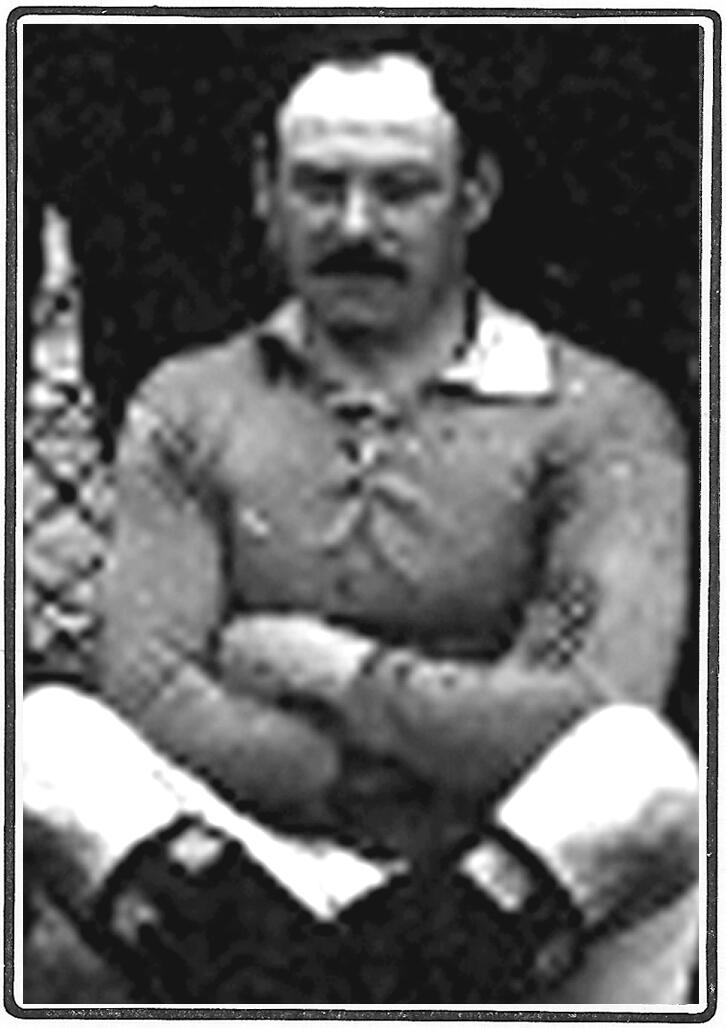 Percy Hartley: Huddersfield Town, Preston North End, Exeter City. Retired early due to injury. Coaching in Belgium at outbreak of WWI. Interned during WWI and WWII. "Clever tackler of splendid physique".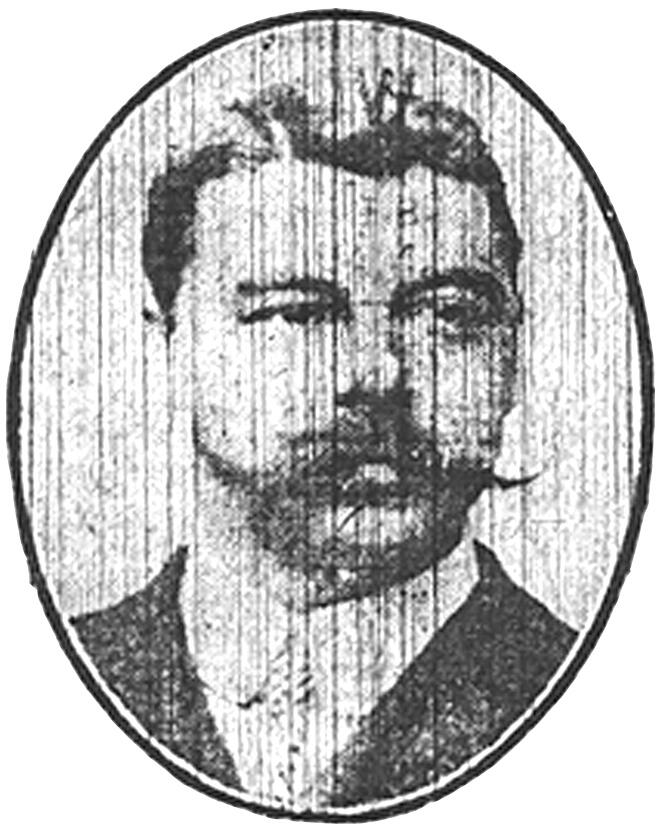 Walter "Wattie" Campbell: Everton. Won league with Everton in 1891. Career ended by injury in following season. Unable to play but organised football in camp. "Football carried away thoughts of home for a while. It kept us alive."
Also: Alex Bodin (Rangers); Hugo Dixon (Charterhouse, Old Carthusians); John Falck (FC Cologne); Arthur Hanson (Racing Club de Bruxelles).; Richard Kindersley (Eton, Cambridge Uni); Tommy Miller (Ratingen Viktoria, Düsseldorfer); Alf Mills (BFC Preussen); George Rogans (Garston Gasworks); Bob Stewart (Ilford North End); Wyndham Richards (Newtown North End, Cardiff St Albans AFC); Lionel Warner (Mansfield Mechanics, FC Hanau 93); Alphonse Wright (Belgium, Racing Club de Bruxelles); Percy Wright (Racing Club de Bruxelles).
---
Images
Click to enlarge.
The book contains more than 30 photographs and illustrations.
---
This film provides a brief glimpse of Ruhleben and the playing fields used for football:
Source: Deutsches Filminstitut
---
Reviews
"The research is outstanding, the storytelling well-paced and sensitive. This is a book to savour, a true original." – Martin Cloake, The Football Pink
"A fascinating tale." – Drew Whitworth, When Saturday Comes
"Hugely recommended. One of the sports books of the year. (Of any year.)" - Norman Giller
"A riveting tale that deserves the biggest possible audience." – Peter Sharkey, Sports Book of the Month
"Having read the book, I would certainly now like to see the movie. Paul Brown's detailed account of this remarkable enterprise is, I venture to suggest, the real-life Escape to Victory, and worthy of consideration by a filmmaker." – Steve Bloomer and the real Escape to Victory – Anton Rippon, Derby Telegraph
---
Read an extract
---
Social media
Received this photo of a trophy presented to Herbert Binnington of the Ruhleben Barrack 9 football team, winners of the prison camp league and cup in the 1915-16 season. The team was captained by England international Sam Wolstenholme and won the league in 3 out of the 4 seasons. pic.twitter.com/5npahAAWen

— Paul Brown (@paulbrownUK) March 10, 2020
Another international footballer in Ruhleben. With thanks to @DeswertKurt, we find that British-born Belgium international Alphonse Wright was also in the First World War Prison camp near Berlin. He is seated on the left in this Belgium line up from 1906. 1/ pic.twitter.com/qVw8vQOfsx

— Paul Brown (@paulbrownUK) May 20, 2020
---
Buy The Ruhleben Football Association
Available direct from the publisher and also from Amazon and all good bookshops.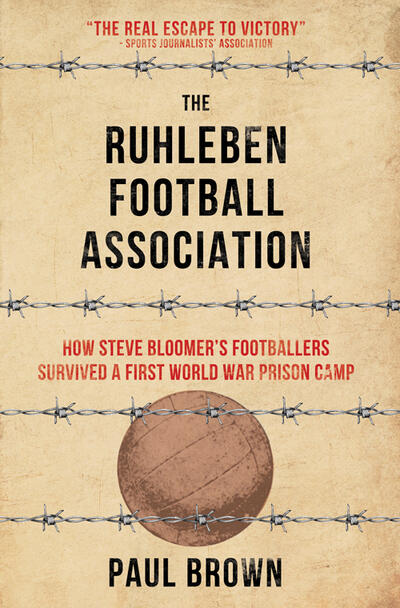 ---
The Ruhleben Football Association
Author: Paul Brown
Published: 20 February 2020
Publisher: Goal Post
ISBN: 9780995541238
Format: Paperback
Pages: 300
Photos and illustrations: 34
RRP: £10
Also available on Kindle
---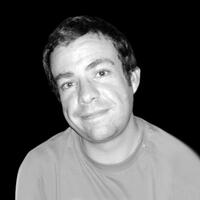 About the author
Paul Brown writes about football and history for FourFourTwo, When Saturday Comes, The Blizzard and The Guardian. He is the author of Savage Enthusiasm: A History of Football Fans.
Email: paul at paulbrown.xyz / Twitter: @paulbrownUK
More: stuffbypaulbrown.com
From the same author:
---